BEAUTÉ BY BRIT
Whether you are looking ahead to the most important day of your life or you just want your hair to be a focal point of your personal brand, at BeauteByBrit, we want to accentuate your gorgeous. We transform your hair to share how good you feel about yourself and translate your inner beauty externally. Brittney is completely in love with beauty and the magic that she can do with hair, regardless of its length, texture, style, and volume.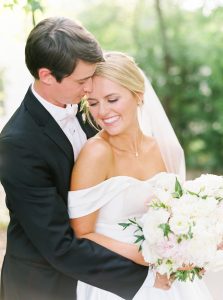 My Beauty Studio
With 16 years of experience as a DFW hairstylist, Brittney offers a wide range of services that are dedicated to making your locks look stunning and amazing. Are you ready for people to turn and give you a second look; are you ready to step into a new light feeling more confident and comfortable; are you ready to embrace the best version of yourself?
Services For Every Occasion
We are certain that you will love everything that BeauteByBrit does with your look. Whether you're looking for lived-in color, brighter blondes, longer, fuller hair, peace with your bouncy natural curl, or a radiant wedding day, we work with you to customize your ideal style. We are passionate about making the whole you look fabulous. So, whether you are securing your perfect wedding-day aesthetic, or you are looking for longer, fuller hair with the highest quality, we have the right solution for you.
Makeup Artist
Another specialty here at Beaute By Brit is custom airbrush makeup in addition to your fabulous hair!
Book Your Appointment Now And Receive a free living proof dry shampoo with any extension service!
Hair and Beauty Specialist in Frisco, Texas!
Are you ready to experience the highest level of hair transformation? Britney believes in using the best quality Natural Beaded Row (NBR) extensions. This is not like any hair extensions you've had before. These are the most natural, hand-tied hair wefts; we can custom color the extensions to embed effortlessly, and unlike other extension methods, with fewer contact points with your natural hair, this exclusive technique minimizes typical damage associated with other hair extensions. You're freed from the worries of heat, glue, and tape for a cleaner, and more satisfying, day to day styling experience.  Plus, taking off the extensions is merely a 5-minute job. Can it get any better?
With NBR, we take rows of hair and install them in a horseshoe shape around your head. The rows are kept in place with thread and beads. Then the wefts of hair are sewn into your natural hair and that is the reason they blend beautifully, giving your hair a natural look and feel with the freedom to wear your hair up in a high pony, top knot, loose braid, or down without ever revealing the base.
Many customers ask us about the process of getting NBR extensions. We start with a thorough complimentary, consultation, clear communication about your goals, and your desired results. We customize your color and precisely match the wefts to create a seamless look. On maintenance appointments, we will continually treat the extensions to keep your style fresh and achieve longevity and adapt to your seasonal looks. After we finish placing and positioning the extensions, we tailor your cut and coach you to style your hair at home to re-create your best, most beautiful look every day. Get ready for your friends to be jealous of your pinterest-worthy look and frequently ask about your secret weapon, BeautybyBrit.
You will come back to Beautebybrit every 6 to 8 weeks for a color refresh and extension move-up, typically replacing new wefts every 4 to 6 months for a continuously fresh and radiant glamorous feeling. With Brittney's continuous care and attention to detail your NBR extensions look and feel natural, ready for a photo-shoot, and no one will know unless you tell them. 
Are you ready to learn more about NBR extensions? 
Click here, and schedule a complimentary consultation with Brittney to find out if you are a good candidate for NBR extensions.
Are you looking for the best bridal hair stylist. If you're ready to invest in yourself,  you will want BeauteByBrit on your team. You will want to be on trend, chic, contemporary to feel your most beautiful as you greet the new life you are starting. For 16 years, Brittney has been transforming brides with magical hairstyles and giving them the picture-perfect look that every bride desires & deserves on her wedding day. 
Brittney will work with you in advance of your wedding to build a relationship, communicate your vision for your bridal look, and plan your schedule effectively to make your day run smoothly, reducing the stress and anxiety that can come with wedding planning. On your wedding day, you'll be thankful for her experience with wedding hair and air-brush makeup. She works efficiently with you and your bridal party so you get to build beautiful memories & enjoy the moments instead of worry about timing. We can discuss your needs from lived-in color, blended balayage blondes, installing optional NBR extensions for longer, fuller hair to add the flexibility for seamless formal styling, fun flirty side-braids, updo's, and the makeup that enhances your beauty. You're only limited by your imagination.
As a trained, licensed and certified hairstylist & makeup artist, Brittney can create just about any look you desire to compliment the shape of your face, hair texture, and length but also complement with your wedding dress. She combines years of experience with brides and technical expertise as a bridal hairstylist with extensive familiarity in the most popular current trends to create a timeless blend of artistry and craft to enhance your natural beauty and make you shine. From polished chignons, to side-swept textured buns, to boho braids, to detailed half-up/half down, to hollywood curls, you are guaranteed to fall in love with the amazing looks she will create for you as you start a new family and create timeless heirloom pictures for generations to come. NBR weft extensions allow you to achieve thicker and longer hair for fuller updo's and endless graceful, pretty braid options. You want to have a relationship with your stylist, and the benefit of having your hairstylist also be your makeup artist is that you know your whole look works together. Your bridesmaids will also love working with Brittney and her team as they create memories alongside your family. 
No matter what look you're going for, you can trust Brittney to help you achieve the vision of yourself as a bride that you've always dreamt of, and she will do whatever it takes to make that vision appear in the mirror in front of you as you prepare to begin your brand new adventure. You don't want to leave that precious, once-in-a-lifetime moment up to chance. Make an investment in yourself, because you are worth it, and your story is worth it, and when you see your groom's face as you walk down the aisle, there'll be no doubt that you both will treasure that moment forever.
Imagine getting a hairstyle that makes your fairytale wedding day perfect. A romantic updo not only captures the feminine allure and grace, but also softens and flatters your face. Imagine placing delicate, tiny white flowers as a sweet, subtle touch that completes your wedding ensemble. Imagine the feeling as you put that wedding dress on and stand with your closest friends & family looking into that mirror. Imagine looking back at the pictures of your wedding day as your husband remarks how beautiful you look. You want a stylist who gets the profound importance of that experience and invests everything they are into making you ready those moments. 
Are you ready? 
Click here to begin the journey and schedule your complimentary consultation
BeauteByBrit is an expert in curly hair. She knows the struggle personally, and she will help you embrace your curls and ensure you use her curly hair education to tackle and manage your curls. We believe it is first essential to identify your curly hair texture that will encourage you to embrace your curls. 
With the curly experience, Brittney gives you a custom color, textured cut, and styling techniques that teaches you about the dynamics of curly hair, and uses the right products to minimize frizz and maximize bounce in your naturally curly hair. 
If you have loose or wavy curls, North Texas weather can affect them. If you've spent years straightening, getting Brazilian blow-outs, or chemically damaging your hair, these factors can temporarily affect your curl. With the help of our curly hair education, you'll find there is so much you can do with curly hair, from updo's to half-up/half down, and the convenience of getting multiple days without the hassle of washing. 
Are you ready to learn to love your curls?
Book the starter package to begin your natural curly hair journey.
"Brit is the best extension specialist in DFW! I LOVE my natural beaded rows. If you want thick, long seemless hair she's your girl!"
"I have been going to Brittney for several years and she is HANDS DOWN....the best hair artist I have been to. She always goes above and beyond for me!! Thank you Brittney!"
"Britney did the hair and make-up for the bride, wedding party and mother of the groom, and everyone loved their results! Everyone said they felt glamourous. My hair and make-up (the bride) were flawless, and it stayed that way all night! Which with my fine hair is no easy feat, but my hair stayed in place and curled. My make-up didn't fade despite dancing the night away. I knew from our trial run that my hair and make up were one of the few things I didn't have to worry about that day. I cannot recommend Britney enough. If I ever have another formal event to attend, or a special night out, I will definitely call Britney!"
Don't hairstyle issues stop you from looking your best. With BeauteByBrit, you can rest assured knowing that your hair is truly your crowning glory and Brittney will make every tress look amazing merely with her scissors and tons of imagination and experience. It cannot get better than this. Connect with Brittney today for a modern, chic, trendy, and sassy look that suits your face, personality, and lifestyle.